Corporate 100 Partner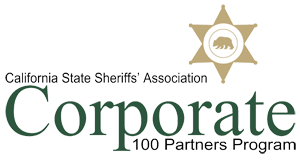 ATIMS
ATIMS is the most highly configurable Jail Management Software with on-premise or Software-as-a-Service (SaaS) hosted capabilities to meet your Agency's need. Our software is easy-to-use; public access is restricted; user groups are created by role with security rights; customized dashboards for all levels; field names are customizable; interface engine to other correction vendors allows single point of entry and removes duplication of input; linear, wizard-based workflow (wizard steps) that are configurable; extensive reporting capabilities (event subscription notifications, custom (data) queues, customized reports, more than 250 standard reports which can be customized, client tools for ad-hoc reporting); an online library that can be used for support or training; and hardware interfaces to biometrics, signature pads, ID scanners, bar code scanning, mugshot cameras, and inmate self-serve functionality (kiosks or tablets).
www.atims.com

If you are interested in becoming a CSSA Corporate 100 Partner contact: CSSA Executive Director, Carmen Green.
For more information on Corporate 100, Click here.
---
MEMBERSHIP DISCOUNTS
Members and Corporate 100 Partners, as a thank you for being a fundamental part of our organization, CSSAF is now offering all current members and Corporate 100 Partners an exclusive discount code to use whenever you rent a car through Enterprise. Be sure to reserve your next rental car through enterprise.com and contact us to access the code. Please note, CSSAF does not receive monetary proceeds from this arrangement. This discount was arranged solely to serve as an additional benefit to our members.For more info, please call 916-375-8000 or email members@calsheriffs.org.
BECOME A DONOR
Make a tax-deductible donation today, and show your support for California Law Enforcement.
---