Corporate 100 Partner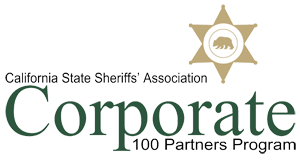 GEO/BI
GEO Care encompasses both the GEO Reentry Services and BI Incorporated entities. GEO Reentry Services provides enhanced in-custody offender rehabilitation programs and evidence-based treatment, integrated with post-release support services. BI Incorporated, offers flexible and cost-effective monitoring technologies and services to agencies to drive accountability and change. Our technology solutions enable community corrections officers to manage individuals using GPS, mobile or remote alcohol monitoring, radio frequency, biometric voice verification, smartphone monitoring application, data analysis, and more.
www.geogroup.com/GEO-care

If you are interested in becoming a CSSA Corporate 100 Partner contact: CSSA Executive Director, Carmen Green.
For more information on Corporate 100, Click here.
---
MEMBERSHIP DISCOUNTS
Members and Corporate 100 Partners, as a thank you for being a fundamental part of our organization, CSSAF is now offering all current members and Corporate 100 Partners an exclusive discount code to use whenever you rent a car through Enterprise. Be sure to reserve your next rental car through enterprise.com and contact us to access the code. Please note, CSSAF does not receive monetary proceeds from this arrangement. This discount was arranged solely to serve as an additional benefit to our members.For more info, please call 916-375-8000 or email members@calsheriffs.org.
BECOME A DONOR
Make a tax-deductible donation today, and show your support for California Law Enforcement.
---