Corporate 100 Partner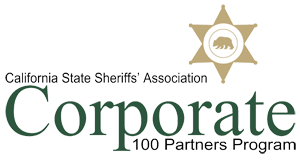 SOMA Global
SOMA Global is a team of public safety and technology veterans that understands and respects the value of a partnership with an agency. We believe that together we can redefine and deliver modern, best-of-breed public safety solutions with a primary focus on saving lives and protecting first responders.
www.somaglobal.com

If you are interested in becoming a CSSA Corporate 100 Partner contact: CSSA Executive Director, Carmen Green.
For more information on Corporate 100, Click here.
---
MEMBERSHIP DISCOUNTS
Members and Corporate 100 Partners, as a thank you for being a fundamental part of our organization, CSSAF is now offering all current members and Corporate 100 Partners an exclusive discount code to use whenever you rent a car through Enterprise. Be sure to reserve your next rental car through enterprise.com and contact us to access the code. Please note, CSSAF does not receive monetary proceeds from this arrangement. This discount was arranged solely to serve as an additional benefit to our members.For more info, please call 916-375-8000 or email members@calsheriffs.org.
BECOME A DONOR
Make a tax-deductible donation today, and show your support for California Law Enforcement.
---